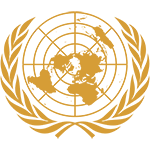 Committee
Special Political and Decolonization Committee
Country
Austria
Author
Special Political and Decolonisation Committee Austria Position Paper
TOPIC 1: The war against narcotics
Austria has been facing issues with illicit drug taking for decades, primarily with cannabis. Between individuals aged 15-34 years old the, the commonness of non-medicinal cannabis use was 19.2% while ecstasy and amphetamines were at 3.3% and 3.1% respectively. Since 1971, Austria's criminal code has made distinct differentiations between personal use and commercial trade of all drugs. Additionally, since the 1980s Austria has emphasised on seeking help for those caught with illicit drugs rather than charging them as criminals. To enforce this principle, a system of procedures were implemented to determine whether a case was for personal use or for commercial purposes. 10g of cannabis or above w...
Subscribe to the
Delegate's Club to fully unlock this Position Paper.
You can search and browse the Position Paper Database and read abstracts for each paper. To get access to the full database and the full content of all Position Papers, get a Delegate's Club subscription Learn More
Subscribe Now!