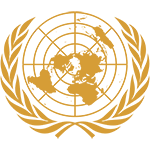 Committee
Social, Humanitarian and Cultural Committee
Country
Honduras
Author
Committee : Social And Humanitarian and Cultural Committee Topic : Mental Health and Protection of Culture in Times of Conflict. Country : Honduras
Honduras is a country with an area of 112,491.76 square kilometers. The country is divided politically into 18 departments. The population is predominantly of Mestizo descent and the official language is Spanish. The main ethnic groups are Miskito, Garifunas (Afro-descendants), Lenca, Tulupan, Maya-Chorti, Payas, Nahuales, Tawahka, Toltecas, Arabs and Chinese, who have adopted the Spanish language, but maintained their own languages and certain cultural values. The country has a population of 7,193,300 inhabitants, 45.47% of which is rural; 51.53% are females. Honduras has a young population, comprising of 40.4% under the age of 15 and 5.64% over the age of 60. The life expectancy at birth is 67.51 for males and 72.63 for females. The national income per capita is L. 1,924.00 ($ 101.16) per month. The majority (62.1%) of the population lives in poverty conditions and 42.3% lives in extreme poverty. The illiteracy rate is 17.3% and the Human Development Index is 0.664.The public health system consists of 6 national hospitals, 6 area hospitals, 16 regional hospitals and 1,324 primary health care centers, 20% of which are physician-based. There are 4,403 hospital beds or 0.61 beds per 1000 population. The 2006 health budget was L. 5,000,256,685.10, (US$ 262,894,673.24) (or L. 674.25 per capita per year) (US$ 35.45), which represents 6.61% of the country's general budget for the same year. Less than 2% (1.75%) of this budget is directed towards mental health, an...
Subscribe to the
Delegate's Club to fully unlock this Position Paper.
You can search and browse the Position Paper Database and read abstracts for each paper. To get access to the full database and the full content of all Position Papers, get a Delegate's Club subscription Learn More
Subscribe Now!