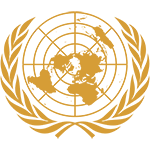 Committee
Social, Humanitarian and Cultural Committee
Country
New Zealand
Author
Country: New Zealand
Committee: Social, Humanitarian and Cultural Committee (SOCHUM)
Topic A: Mental Health
During a recent New Zealand health survey, one out of six New Zealand adults had been diagnosed with a mental health disorder at some time in their lives. Mental health influences one's emotions, mood, daily functioning, social and relational capacity and abilities. Although many do not view mental health as an important issue, it is, in fact, a detrimental and important facet of a country. This issue has deeply affected New Zealand as a nation due to the increased health care costs and the number of lost work days. Moreover, these disorders cause families to bear the brunt of the economic burden caused by the treatment of mental illness, ultimately leading to a nation's economic downfall. These mental illnesses also serve to reduce productivity and gain high levels of crime within a country.
However, New Zealand understands that physical and mental aspects are equally important to ensure a person's health and well-being, and treating mentally unstable persons requires a whole governmental approach. New Zealand recognises that mental health is a vital part of a person's welfare and a basic human right and realises that international cooperation is needed to solve the issue of mental health. Additionally, New Zealand's Ministry of Health initiated the "Like Minds, Like Mine" project to reduce the stigma of mental illness and discrimination experienced by peopl...
Subscribe to the
Delegate's Club to fully unlock this Position Paper.
You can search and browse the Position Paper Database and read abstracts for each paper. To get access to the full database and the full content of all Position Papers, get a Delegate's Club subscription Learn More
Subscribe Now!