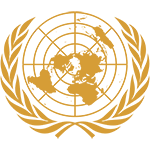 Committee
Social, Humanitarian and Cultural Committee
Country
Germany
Author
SOCHUM Position Paper Stakeholder: Germany Topic A: Mental Health
Until recently, those suffering from mental illness have been sent to asylums as a general form of treatment, regardless of the type of mental illness the patient is suffering from. Fortunately, the world has progressed in the fields of medicine and psychology and there are now more developed and specialised treatment plans for mental health patients. In addition, numerous governments around the world have developed health systems that include mental health treatment, a few of them even integrating mental healthcare into physical healthcare. Germany has long been recognised as one of the world leaders in mental health treatment and integration. With a score of 85.6 on the Mental Health Integration Index, Germany is a strong advocate of mental healthcare and encourages other nations to attempt to achieve a high standard of mental healthcare as well. Germany would be open to providing advisors to other countries to help improve their mental healthcare systems. These improvements can include granting mental health costs the same s...
Subscribe to the
Delegate's Club to fully unlock this Position Paper.
You can search and browse the Position Paper Database and read abstracts for each paper. To get access to the full database and the full content of all Position Papers, get a Delegate's Club subscription Learn More
Subscribe Now!