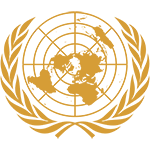 Committee
Social, Humanitarian and Cultural Committee
Country
France
Author
Topic 1: Mental Health
Mental health is a critical concern for communities around the world, requiring intervention at the individual, national and global level by various stakeholders. These narratives are bound together by the commitment to continuously improve mental healthcare around the world. France recognises the importance of the inclusion of all stakeholders and constantly updating systems based on new knowledge, gradually effecting a paradigmatic change in the mental healthcare processes away from the strong administrative traditions it was once riddled with. The decentralised field of mental healthcare in France now interacts increasingly with social and medico-social spheres (Mossé and Maury, 2011), inciting an interplay of local and international actors, as well as the introduction of new instruments and techniques in order to upgrade policies.
France recognises that there is a need to employ the creative use of current resources. There are a myriad of resources developed by the World Health Organisation (WHO) such as Project Atlas, and mhGAP Intervention Guide which serve to aid both developed and developing countries in formulating improved mental healthcare policies. However, there are notable limitations in wholesome data collection, which limit the knowledge of variability within countries and the lack of planning prior to implementing these resources, which might cause it to either overlap with other programs, or render countries unable to foresee a lack of human resources in implementing them. Refinements may include enlisting the...
Subscribe to the
Delegate's Club to fully unlock this Position Paper.
You can search and browse the Position Paper Database and read abstracts for each paper. To get access to the full database and the full content of all Position Papers, get a Delegate's Club subscription Learn More
Subscribe Now!