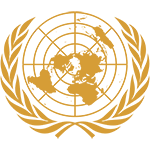 Committee
Social, Humanitarian and Cultural Committee
Country
Australia
Author
Delegate: ZHANG Weilin
Country: Australia
Committee: Social Humanitarian and Cultural Affairs Committee (SOCHUM)
Topic A: Mental Health
Mental health is more than individual health, it also has impact on national development outcomes and so on. Influencing the different aspects of international situations for long, it is attracting increasing attention. Australia views in mental illness as a profound threat to national development. It seems that improvement on the issue is a matter of great urgency.
Australia attaches great importance on this issue, considering the serious problem which has a nationwide and worldwide negative impact. Approximately 20 per cent of Australian population will experience mental illness in a year. Mental illnesses are the third leading cause of disability burden in Australia, accounting for an estimated 27% of the total years lost due to disability. What is important is that in Australia, the prevalence of mental or behavioural disorders among people born overseas is similar to those born in Australia (2016). As for the mental health service, a national survey showed that 35% of people with a mental disorder had used a health service and 29% consulted a GP within the 12 months before the survey. Australia calls for strengthened international cooperation to solve the problem.
Australia expresses commitment to follow...
Subscribe to the
Delegate's Club to fully unlock this Position Paper.
You can search and browse the Position Paper Database and read abstracts for each paper. To get access to the full database and the full content of all Position Papers, get a Delegate's Club subscription Learn More
Subscribe Now!