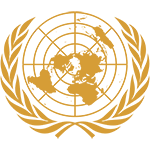 Committee
Social, Humanitarian and Cultural Committee
Country
Panama
Author
Topic A: Mental Health
Committee: Social, Humanitarian and Cultural Committee
Country: Panama
The problem of mental health has a pressing need to be addressed and overcome efficiently. Globally, there has generally been an increasing trend in the number of mental. This is mainly due to the rapid-paced lifestyle in many regions of the globe. There needs to be concrete action, rather than unsystematic or unfeasible measures, taken against the uprising of mental illnesses such that fewer people would be mentally challenged or ill. Although there have been various measures taken to tackle the issue of worsening mental health, it is evident from the progressive increase of mental patients and suicide rates, which have increased by 60% in the past 45 years, that the measures taken have been inadequate. Hence, current measures should be strengthened, along with the introduction of new measures.
Panama has been facing a problem of insufficient and uneven distribution of mental health care facilities. Therefore, rural and indigenous areas lack access to the existing facilities. Panama is a part of the 42% of countries who are experiencing a shortage of trained and experienced primary health care workers, especially in rural areas. A large number of staff from community-based inpatient units, unlike the staff of the National Institute of Mental Health (INSAM), are not well-educated on human rights violations, which often happen behind closed doors and go unreported, and the protection of human rights. Other barriers that should be dispelled would be the lack of sufficient and effective monitoring and surveillance systems, policies and protocols related to mental health, community measures targeted at long-term rehabilitation and treatment, as well as the presence of stigma against mental illnesses in most societies. INSAM has reported an estimate of 83% of admissions to the institution being involun...
Subscribe to the
Delegate's Club to fully unlock this Position Paper.
You can search and browse the Position Paper Database and read abstracts for each paper. To get access to the full database and the full content of all Position Papers, get a Delegate's Club subscription Learn More
Subscribe Now!