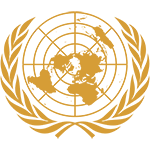 Committee
Social, Humanitarian and Cultural Committee
Country
Mexico
Author
POSITION PAPER BY UNITED MEXICAN STATES
Committee: Social, Humanitarian, and Cultural
MENTAL HEALTH
The United Mexican States, hereinafter Mexico, supports the protection of individual with mental illness rights and dignity as Mexico grants everyone the right to health protection on its constitution. The rights to receive mental health services in Mexico was raised to the institutional level in 1983 as an amendment to article 4 of the constitution. Mexico added a paragraph to article 4 which stipulated : "everyone has the right to health protection. The Act shall define the principles and manners for access to health services and shall establish the participation of the Federation and the states in matters of public health.."
The Mexico Department of Health provides health care services through 1751 health centers and 351 community health centers and 108 of these centers provide mental health services. From the situation on these data, Mexico is trying to overcome the shortage of mental health services, which one of the biggest cause is the lack of psychiatrists in mental health serv...
Subscribe to the
Delegate's Club to fully unlock this Position Paper.
You can search and browse the Position Paper Database and read abstracts for each paper. To get access to the full database and the full content of all Position Papers, get a Delegate's Club subscription Learn More
Subscribe Now!