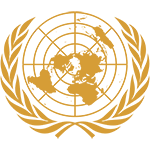 Committee
Social, Humanitarian and Cultural Committee
Country
Bosnia and Herzegovina
Author
Committee: Social, Humanitarian and Cultural
Country: Bosnia and Herzegovina
Topic A: Mental Health
In recent years, the United Nations has expressed an inclination towards increasing awareness and support facilities for persons plagued by mental health issues, as evident through its emphasis in the Development Health Agenda 20301. Though Bosnia-Herzegovina's suicide rate of 10.8 people per 100,000 population2 is lower than the global average of 16 people per 100,000 population3, Bosnia-Herzegovina's suicide rates have shown a marked increase ever since the 1990s Bosnian War due to mental health issues – mostly post-traumatic stress disorder4 and depression5 – as well as current economic uncertainty6.
Bosnia-Herzegovina recognizes that more should be done to provide support to such afflicted individuals, in terms of manpower, facilities and funds issued by the government, as well as policy-side change to empower individuals, employers and society to provide emotional and financial support.
In light of the UN 2030 agenda and to improve the general well-being of Bosnia-Herzegovina's citizens, Bosnia-Herzegovina has increased the number of mental health workers per 100,000 population to 23.4, with 67 outpatient facilities and 19 inpatient facilities scattered throughout numerous municipalities.
Under the South-eastern Europe (SEE) Medical Health Project (2002-2008), Bosnia...
Subscribe to the
Delegate's Club to fully unlock this Position Paper.
You can search and browse the Position Paper Database and read abstracts for each paper. To get access to the full database and the full content of all Position Papers, get a Delegate's Club subscription Learn More
Subscribe Now!