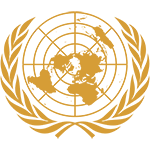 Committee
Social, Humanitarian and Cultural Committee
Country
Armenia
Author
General Assembly – Social, Humanitarian and Cultural Committee
Republic of Armenia
Topic A: Mental Health
Mental health is an issue of the ancient and of the present, affecting people in many parts of the world, and Armenia is not excluded from that list. Mental health issue came most prominent in Soviet Armenia after the 1988 Spitak Earthquake, which caused many children, adults and elderly to suffer from post-traumatic stress disorder (PTSD) and major depressive disorder. The series of misfortunes and turbulence, from war, another political upheaval and reformation of its governance with the ups and downs of the society and the economy further traumatised the psyche of many.
Despite being one of the first states that gained independence from the Soviet Union, Armenia was still heavily attached to Soviet's centralized way of seeing mental health and its treatment, failing to cover the population's health need. Came the time of decentralization and the state of mental health treatment of Armenia wasn't getting better. Treatments are questionable in quality, and the state did not cover the cost of treatment sufficiently, causing Armenia to fall behind of the advancement of drugs and technologies needed. Under the Order of Minister of Health of USSR, patients' rights are only partly regulated and the Order is not considered as la...
Subscribe to the
Delegate's Club to fully unlock this Position Paper.
You can search and browse the Position Paper Database and read abstracts for each paper. To get access to the full database and the full content of all Position Papers, get a Delegate's Club subscription Learn More
Subscribe Now!