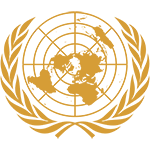 Committee
Social, Humanitarian and Cultural Committee
Country
Albania
Author
Position Paper of the Republic of Albania (SOCHUM) Mental Health
Introduction to the Issue Mental Health is essential to ensure an individual's mental wellbeing, and hence having good mental health connotes the prevention of mental disorders, which would affect a person's daily functioning, mood, social and relational capacity, as well as cognitive abilities. It is important to note that both physical and mental health contributes to a person's complete health and wellbeing, hence an individual's mental health cannot be neglected for it leads to an infringement of one's personal rights.
Our Concerns Mental health is an integral part in ensuring an individual's complete wellbeing. Furtherm...
Subscribe to the
Delegate's Club to fully unlock this Position Paper.
You can search and browse the Position Paper Database and read abstracts for each paper. To get access to the full database and the full content of all Position Papers, get a Delegate's Club subscription Learn More
Subscribe Now!