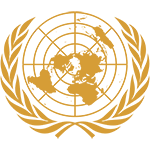 Committee
Social, Humanitarian and Cultural Committee
Country
Yemen
Author
Position paper of the Republic of Yemen Social, Humanitarian and Cultural Committee (SOCHUM)
Topic A: Mental health
Statement of problem and its effects on Yemen
Yemen is a developing country. Its Gross Domestic Product (GDP) per capita is one of the lowest in the world, ranked at 153 out of the 185 countries reported in 2015. In addition, according to the 2015 International Corruption Perception Index by Transparency International, Yemen was ranked 154 out of the 168 countries surveyed. Studies by the Human Development Index has shown that poverty and inequality raises the chances of one developing mental disorders, as it is linked to insecurity, poor education, and unemployment. In Yemen, mental health issues have close connections with myths, superstitions and distorted religious concepts relevant to witchcraft, or devils. The social stigma toward mental health issues continues to cast heavy shadows and will likely continue in the future. The ghost of wars, internal struggles, poverty, increases and the rate of reproduction and illiteracy problems still persist. The mean ratio of psychologists for each 100,000 individuals in Yemen is (1.5/100,000). With this, Yemen is lacking in services for the mentally ill patients in the country, and lacks the resources and expertise to cater to these people.
Yemen's stance on issue, past/current policies under-taken
Currently in Yemen, an officially approved mental health policy does not exist, a...
Subscribe to the
Delegate's Club to fully unlock this Position Paper.
You can search and browse the Position Paper Database and read abstracts for each paper. To get access to the full database and the full content of all Position Papers, get a Delegate's Club subscription Learn More
Subscribe Now!