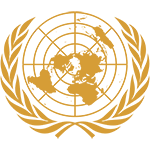 Committee
Social, Humanitarian and Cultural Committee
Country
Syrian Arab Republic
Author
Position Paper for the 3rd Committee of the United Nations General Assembly (UNGA) – Social, Humanitarian and Cultural Affairs Committee (SOCHUM)
1. Mental Health
Healthcare systems around the world face significant challenges in the form of limited resources which are unequally and inefficiently distributed. This results in a subpar health care system that brings about poor outcomes such as avoidable relapse of mental disorders and insufficient rehabilitation. Many patients affected by mental disorders are thus, unable to receive proper care and treatment. Even in countries with advanced healthcare systems, patients seeking treatment are held back by the social stigma associated with mental disorders as well as the expensive treatment which is often not covered by insurance.
Mental health is of particular concern to Syria which is in the midst of a civil war. 5 years since armed conflict began in Syria, more than 250 000 Syrians have been killed in the fighting and almost 11 million Syrians have been displaced from their homes. The World Health Organization projected a significant increase in the rates of mental disorders among Syrians as a result although there are no reliable estimates of prevalence. Hence, Syria is committed to tackling what is arguably, the biggest concern with regards to mental health – the fact that an estimated 25% of the global population will experience a mental health condition at least once in their lifetime, with only 15% of this group having access to any form of treatment – in the hopes that Syrians may benefit from increased accessibility ...
Subscribe to the
Delegate's Club to fully unlock this Position Paper.
You can search and browse the Position Paper Database and read abstracts for each paper. To get access to the full database and the full content of all Position Papers, get a Delegate's Club subscription Learn More
Subscribe Now!