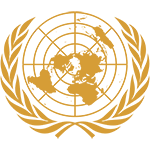 Committee
Social, Humanitarian and Cultural Committee
Country
Singapore
Author
REPUBLIC OF SINGAPORE
Committee : Social, Humanitarian, and Cultural
Delegate : Erlisa Akhlakul Karimah
A. MENTAL HEALTH
Worldwide there are about 450 million individuals in all societies who, in their lifetime, will suffer from a neuropsychiatric disorder that would exact a high toll in productivity and costs, and present serious health challenges (including death). This situation will get worse: the global burden of disease attributable to neuropsychiatric disorders is expected to rise from 12.3% in 2000 to 14.7% in 2020, with depression being the second most common cause of disability. The effect of major depression on quality of life is as great, or greater than, that of chronic medical conditions. A 2004 study in Singapore reported a lifetime prevalence of depression among adults as 5.6%, and that of dementia among the elderly as 5.2%. Not only do more people in Singapore die from suicide than from road traffic accidents every year, but conditions like schizophrenia, major depression, and alcohol-use disorders significantly increase the risk of early mortality. Until recently, the responsibility fo...
Subscribe to the
Delegate's Club to fully unlock this Position Paper.
You can search and browse the Position Paper Database and read abstracts for each paper. To get access to the full database and the full content of all Position Papers, get a Delegate's Club subscription Learn More
Subscribe Now!