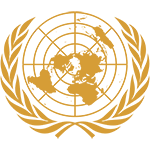 Committee
Social, Humanitarian and Cultural Committee
Country
Pakistan
Author
Committee: Social Humanitarian and Cultural Committee Topic: Mental Health Country: Pakistan
There has been an increasing emphasis being placed on the issue of mental health since the end of World War 2. Studies have shown that mental disorders affect one in four people, and around 450 million people are currently suffering from one kind or another. In higher and middle income countries, treatment for mental health problems are becoming more readily available. Pakistan appreciates the progress that ...
Subscribe to the
Delegate's Club to fully unlock this Position Paper.
You can search and browse the Position Paper Database and read abstracts for each paper. To get access to the full database and the full content of all Position Papers, get a Delegate's Club subscription Learn More
Subscribe Now!