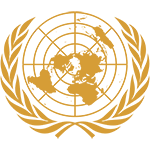 Committee
United Nations Commission on the Status of Women
Country
Brazil
Author
Topic A: The Fight for Female Migrant Labour Rights
Background
Gender stereotypes have been inflicted on women for a long time. Women are told they belong to the household, often domesticated to support the male breadwinner of the family. However, these stereotypes have taken a backseat as sole incomes of men in many families are insufficient, and this becomes a precedent to women venturing out into the workforce in foreign countries to pursue better pay. That then begs the question - does "better pay" really exist when income inequality between men and women persists as an issue? Female migrant workers find themselves unable to adapt easily to their new environments, being subjected to unfair treatment like wage inequality and violence. Often coerced into or misled by contractual agreements, they have their rights compromised and these contracts are later used against them. The crux of the issue is also that home countries need to employ more female workers and giving them greater opportunities, in order to enable them to contribute even more greatly to the economy and for their own well-being.
UN Involvement
The Committee on the Elimination of Discrimination against Women (now under the charge of the Office of the High Commissioner for Human Rights in Geneva) stipulates that "by accepting the Convention, states commit themselves to undertake a series of measures to end discrimination against women in all forms".
UN Women's "Promoting and Protecting Women Migrant Workers' Labour and Human Rights" is a research and advocacy venture funded by the European Commission, having governments acknowl...
Subscribe to the
Delegate's Club to fully unlock this Position Paper.
You can search and browse the Position Paper Database and read abstracts for each paper. To get access to the full database and the full content of all Position Papers, get a Delegate's Club subscription Learn More
Subscribe Now!