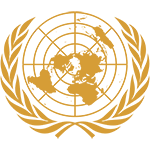 Committee
United Nations Commission on the Status of Women
Country
Bosnia and Herzegovina
Author
Committee: United Nations Commission on the Status of Women
Country: Bosnia and Herzegovina
Delegate: Wu Lingyun
Topic A: The Fight for Female Migrant Labor Rights
In today's world, where social stability and better standards of living are dreams to citizens of developing countries, migration appears as a plausible solution. Of the total migrants worldwide over 50% are women. Before the past decade, theories of international migration didn't account for the gender of immigrants and thus gender specific migration were addressed inadequately. However, despite the reforms brought in to address gender specific migration, women continue to be discriminated in the host country and receive fewer employment opportunities and unfair share of resources.
Bosnia and Herzegovina (BiH) strongly support gender equality and together with UN and other organizations are committed to achieve gender equality worldwide. In 2015, 17 Sustainable Development Goals (SDGs) were proposed and adopted, in which 'Gender Equality' is the fifth goal. With regard to gender equality in migration, BiH believes that to improve female migrant rights, the cooperation between women-empowerment organizations and government is vital. The delegation of BiH recognizes that common practices, norms and conventions that hinder women empowerment are slow to be eliminated and believes that for the long run a women's right group should be establis...
Subscribe to the
Delegate's Club to fully unlock this Position Paper.
You can search and browse the Position Paper Database and read abstracts for each paper. To get access to the full database and the full content of all Position Papers, get a Delegate's Club subscription Learn More
Subscribe Now!