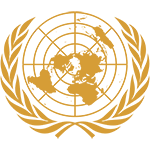 Committee
United Nations Commission on the Status of Women
Country
Belarus
Author
Conference: Singapore Model United Nations 2016 Committee: United Nations Commission on the Status of Women. Delegation: Belarus
Topic A: The Fight for Female Migrant Labour Rights
In the recent years, women have become as competitive as men in the field of migrant labour. This has improved the economical and societal stature of women in the society. The reason for an increase in female migrant labour is due to the equality of rights of women being employed in other countries and working as immigrants. This is also due to the fact that many countries have started protecting women's rights further and started ensuring gender equality, which has led to an increased employment rate of women throughout the world and has also caused an increase in the number of women migrants. In Belarus, women are treated equally as men and the country makes sure that women get all the rights they deserve. The modern day rights and characteristics of women in Belarus have evolved from the happening in the history of Belarus. The concept of equal rights for women was first developed substantiated in the late 16th Century. Therefore, gender equality is an important part of the culture of Be...
Subscribe to the
Delegate's Club to fully unlock this Position Paper.
You can search and browse the Position Paper Database and read abstracts for each paper. To get access to the full database and the full content of all Position Papers, get a Delegate's Club subscription Learn More
Subscribe Now!