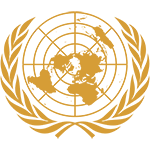 Committee
United Nations Commission on the Status of Women
Country
Albania
Author
Conference: Singapore Model United Nations Conference 2016 Committee: The United Nations Commission on the Status of Women (UNCSW)
Delegation: Republic of Albania
Topic A: Fighting Female Migrant Labor Rights
The Republic of Albania reaffirms its stance that it will endeavor to "undertake, in accordance with the international instruments concerning human rights, to respect and to ensure to all migrant workers and members of their families within (its) territory or subject to (its) jurisdiction the rights provided for in the present Convention without distinction of any kind such as to sex, race, colour, language, religion or conviction, political or other opinion, national, ethnic or social origin, nationality, age, economic position, property, marital status, birth or other status." as agreed upon in the International Convention on the Protection of the Rights of All Migrant Workers and Members of Their Families. Albania recognizes the intrinsic value that women bring to Albanian markets and notes with regret the inequality that they face. Albania has actively been a part of eradicating female migrant labor rights abuses and discrimination. In 1993 Albania ratified the Convention for the Elimination of All Forms of Discrimination against Women (CEDAW) which protected women from gender discrimination in the workplace and ensured that they received equal pay for equal wo...
Subscribe to the
Delegate's Club to fully unlock this Position Paper.
You can search and browse the Position Paper Database and read abstracts for each paper. To get access to the full database and the full content of all Position Papers, get a Delegate's Club subscription Learn More
Subscribe Now!