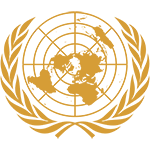 Committee
United Nations Commission on the Status of Women
Country
Tajikistan
Author
Committee : United Nations Commission on the Status of Women Topic : Human Rights Country : Tajikistan The current status of human right is getting crucial, especially for women in which likely to be abused in the society life. With emergence of the gender equality as a means of the balance of men and women participation and the balance of right in all of the human life aspects, especially for work and their right to be equally treated in sport. Th...
Subscribe to the
Delegate's Club to fully unlock this Position Paper.
You can search and browse the Position Paper Database and read abstracts for each paper. To get access to the full database and the full content of all Position Papers, get a Delegate's Club subscription Learn More
Subscribe Now!