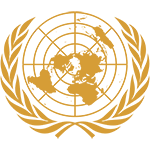 Committee
United Nations Commission on the Status of Women
Country
Korea, Republic of
Author
Topic A - With many aiming to reach a higher economic stability, some migrate in search of better living conditions. Women face profound challenges including poor conditions of work , harsh working environments, racism, sexism and labour market discrimination. In addition, women migrants frequently sacrifice decent living conditions, health care, nutrition and education. Their concentration in private homes and other unregulated venues rather than public workplaces can represent more vulnerability in terms of discrimination on gender, racial, ethnic, occupational and nationality grounds. They may also find themselves victims of exploitation, hazardous work conditions and psychological, physical and sexual abuse. In occupations such as domestic work, women migrant workers often find themselves excluded from the right to family reunification. Large numbers of them can also often find themselves excluded from legal employment when arriving as spouses of temporary workers. The plight of female migrant workers in South Korea is steadily receiving more attention in popular media, suggesting that social and political...
Subscribe to the
Delegate's Club to fully unlock this Position Paper.
You can search and browse the Position Paper Database and read abstracts for each paper. To get access to the full database and the full content of all Position Papers, get a Delegate's Club subscription Learn More
Subscribe Now!