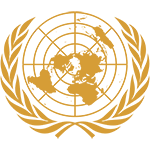 Committee
United Nations Commission on the Status of Women
Country
Philippines
Author
Committee : United Nation Commission on the Status of Women
Country : The Republic of the Philippines
Topic I: Women Migrant Rights
There are many disadvantages and risks that women migrant worker face as compared to men migrant worker (Kawar, 2004). Women migrant opportunities often limited on informal sector. Women migrant on informal sector are at risk of being subject of abuse ranging from improper working condition, fraud, even physical and sexual. The circumstances worsened by the fact that in most employment countries, the informal sector worker is not covered by any labor legislation.
According to the Philippine Statistic Authority, by the end of 2015, there is about 2.4 million of Overseas Filipino Workers (OFW). The proportion of female OFWs (51.1%) was higher than male OFWs (48.9%). Among occupation groups, laborers and unskilled workers (33.2%) was the biggest group of OFWs, followed by the group of OFWs who work on service sector (17.6 %). It should be noted that 54.5 % of female OFWs belong to the laborers and unskilled workers group (2015 survey on overseas filipino). These ongoing circumstances shed light on the vulnerabilities of which Filipino women migrants might face.
However the migration of worker itself does bring considerable benefit. The remittances earned by OFWs constitute 10 % of country's GDP (Zia, 2011). Foreign remittance are important as incentive of development. Remittances sent to the mi...
Subscribe to the
Delegate's Club to fully unlock this Position Paper.
You can search and browse the Position Paper Database and read abstracts for each paper. To get access to the full database and the full content of all Position Papers, get a Delegate's Club subscription Learn More
Subscribe Now!