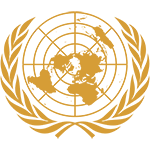 Committee
United Nations Commission on the Status of Women
Country
Kazakhstan
Author
Committee: United Nations Commission on the Status of Women Country: Kazakhstan
Topic A: THE FIGHT FOR FEMALE MIGRANT LABOR RIGHTS
Kazakhstan is not remittance-dependent. In fact, it is the contrary with 0.09% remittance to GDP ratio: Annually, USD 228.5million is remitted to Kazakhstan and USD3.6 billion is sent to migrants' countries, making it the 123rd remittance receiving country and 27th sending country. (Global Remittances Guide, 2013)
Thus, Kazakhstan is an exemplar of a country of origin, providing substantial improvements in employment opportunities for women. Arguably, this is a postwar, post-soviet Russia legacy wherein gender equality was pursued with women taking up jobs in many sectors indiscriminately, such as the agriculture and construction sector. (Guided History, n.d.) Regardless, such workplace egalitarianism has manifested in a high 87% female to male employment rate for Kazakhstan.
For the improvement of economic situations for Kazakhstan women:
Formal education for both genders has been introduced and has been successful. It is worthy to note that roug...
Subscribe to the
Delegate's Club to fully unlock this Position Paper.
You can search and browse the Position Paper Database and read abstracts for each paper. To get access to the full database and the full content of all Position Papers, get a Delegate's Club subscription Learn More
Subscribe Now!