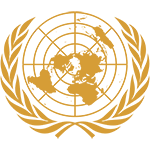 Committee
United Nations Commission on the Status of Women
Country
Japan
Author
Sangeetha Krishnan United Nations Commission on the Status of Women (UNCSW) Japan
Topic A: The fight for female migrant labour rights.
Most foreigners who come to Japan for work are not welcome, in accordance with the Immigration control law of 1989. There are an estimated 1.7 million foreign workers in Japan. The economic success of Japan in the 1970s to 1980s gave people around the world the thought that there were large opportunities awaiting them in the country. Thus many foreigners decided to come to Japan in search of better jobs and better lives. Due to the strength of the Japanese economy, many Japanese citizens moved into white collar jobs and thus resulting in the demand of labour in the blue collar industries, which have been employing foreigners for a long time. Most immigrants in Japan work illegally by overstaying their tourist or student visas. Many wish to become legal permanent residents of Japan but are in constant fear of being discovered by the police or immigration authorities. Should the current immigration laws and policies not change, these foreign workers will continue living in Japan as second-class citizens or even outlaws...
Subscribe to the
Delegate's Club to fully unlock this Position Paper.
You can search and browse the Position Paper Database and read abstracts for each paper. To get access to the full database and the full content of all Position Papers, get a Delegate's Club subscription Learn More
Subscribe Now!