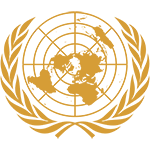 Committee
United Nations Commission on the Status of Women
Country
Iran, Islamic Republic of
Author
Committee: United Nations Commission on the Status of Women
Country: Iran, the Islamic Republic of
TOPIC A: The Fight for Female Migrant Labor Rights
Though evidently a developing nation, the Islamic Republic of Iran has greatly worked for its people's rights and therefore has earned its place as an Upper Middle Income Nation. Though there is a greater Iranian Diaspora, the net migration rate in Iran is -0.07/1000 population (est. 2015) . In 2015, 1.40% of all citizens of Iran lived outside their country of origin; and total outward migration from Iran was capped at 1,123,122.
The ever increasing needs of people globally, has similar trends in Iran alike (1.2% population growth) , with more and more of its citizens becoming urbanized. An annual 2.07% rate of urbanization draws out the red carpet for migrant workers into the Islamic Republic of Iran. Therefore, the urban population has sharply risen to 73.4% of the total population in Iran. With the rising unemployment rates both amongst youth and the senior population (28.7% est. 2015) , the women population face the greatest fraction of it (41.3%). Foreign workers constitute an important part of the unemployment population, many of whom constitute "unreported employment". Therefore, the Islamic Republic of Iran has brought to a national ...
Subscribe to the
Delegate's Club to fully unlock this Position Paper.
You can search and browse the Position Paper Database and read abstracts for each paper. To get access to the full database and the full content of all Position Papers, get a Delegate's Club subscription Learn More
Subscribe Now!