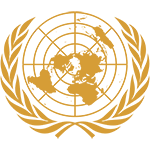 Committee
United Nations Commission on the Status of Women
Country
Indonesia
Author
Conference: SMUN Committee: United Nations Commission on the Status of Women Delegation: Indonesia Topic: TOPIC A: Women Migrant Labour Rights Name of Delegate: Hong Zhengyi
As a major origin country for migrant workers, Indonesia recognizes the delicate balance the council needs to strike between having regulations to ensure the safety of such female workers while also making sure that the process is so administratively complex it limits the amount of workers it is able to process at capacity.
Approximately 75% of Indonesia's migrant workers are women, with the vast majority working as domestic workers. As such, they help sustain a large sector of Indonesia's economy, sending about US$7.35 billion in remittances back to their homelands in 2013. While Indonesia has vigorous legal procedures for those who wish to be working overseas to go through, such as Law Number 39 in 2004 and the establishment of the National Agency for Placement and Protection of Indonesian Manpower in 2006, amongst others, demand far exceeds what the administration is capable of handling at this time. As such, smuggling and illegal agents are a prominent issue in Indonesia that is easier to prevent than to absolved.
In light of this, Indonesia wishes to focus on stricter legislation specifically targeting women to ensure that basic human...
Subscribe to the
Delegate's Club to fully unlock this Position Paper.
You can search and browse the Position Paper Database and read abstracts for each paper. To get access to the full database and the full content of all Position Papers, get a Delegate's Club subscription Learn More
Subscribe Now!