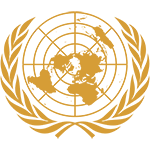 Committee
United Nations Commission on the Status of Women
Country
India
Author
Committee: United Nations Commissions on Women Rights
Country: India
Topic 1: Female Migrant Labor Rights
With the increase in the number of female migrant workers, there is a rise in abuse cases in which they are mistreated in the host countries. This is due to the lack of laws and legislations related to female migrant labor rights and due to lack of proper enforcement and regulation of these laws and legislations in the host countries. There is also a concern on involuntary migration or human trafficking. This is a serious problem concerning the host country, the home country and the female migrant herself. Thus, the issue of female migrant labor rights should be addressed by all member states involved.
Although India has small migrant workers demographics, nearly one-third of India's population is migrant population. Marriage is given by women respondents as the most prominent reason for migration in India. Many get engaged in economic activities, but it is generally not recorded.
India feels that a female migrant not only make significant contributions to the host country with her labor, but also helps to spur economic growth in her home country due to a large amount of remittances. Also, a female migrant worker works as equally hard as a male migrant worker and both should be given equal rights and treatments. India also strongly believes that the council should not only focus implementing laws and legislations regarding the rights of female migrant labors, but should most importantly focus on how to ensure that these laws and legislations passed are carried out by associated parties and decide on harsh punishments that should be given to these parties if they fail to follow the rules. This is because India feels that laws and legislations without any strong enforcement or regulations would not serve ...
Subscribe to the
Delegate's Club to fully unlock this Position Paper.
You can search and browse the Position Paper Database and read abstracts for each paper. To get access to the full database and the full content of all Position Papers, get a Delegate's Club subscription Learn More
Subscribe Now!