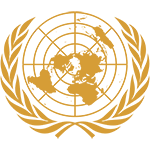 Committee
United Nations Commission on the Status of Women
Country
China
Author
If the formatting isn't great, the position paper can be found here: https://docs.google.com/document/d/10yuW7sncv7w6REmKKIYhIeMAbAQ2zQ12WuTD0a1Vg58/edit?usp=sharing
Committee: United Nations Commission on the status of women Delegate: China Topic A: The Fight for Female Migrant Labour Rights In times where migrant traffic is increasing, this delegate understands the poor conditions that migrants face, especially discrimination and abuse for females. Although China does not experience major transnational migrant traffic like other countries, there is an internal migrant population of 168 million. This exists due to the influx of individuals moving from villages to cities due to job opportunities like factory and construction labour. The poor conditions these internal migrants face are very much similar to those of transnational migrants. Documentaries like China Blue have shown the situation that many young Chinese women live. Sweatshop owners have dormitories that are located next to factories so as to prevent female workers from leaving the campus. Various forms of abuse such as forcing workers to labour late and penalizing them for bad behaviour are very present. China recognises that her own migrant crisis is becomin...
Subscribe to the
Delegate's Club to fully unlock this Position Paper.
You can search and browse the Position Paper Database and read abstracts for each paper. To get access to the full database and the full content of all Position Papers, get a Delegate's Club subscription Learn More
Subscribe Now!