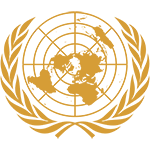 Committee
United Nations Commission on the Status of Women
Country
Bangladesh
Author
Country: Bangladesh Committee: United Nations Commission on the Status of Women Topic: Female Migrant Labour Rights
Female Migrant Labourers are often mistreated and exploited, and Bangladesh knows all too well of the consequences. Firstly, Bangladesh would like to describe the issue in our country's context. In 2013, 27,051 Women migrated overseas to work. In general, for both female and male migration, their total remittance "had grown to US$12.17 billion, which is equivalent to 13.1 per cent of GDP" . Female Migrant Workers remit a higher proportion of their income back home. They remit on average 72% of their income to their families, while males remit about 45% to 50% of their income back home. Female Migrant workers are an important part of the Bangladeshi economy, and we are determined to solve the potential human rights abuses. The problems faced by female migrant workers can be split into two main categories, Economic and Social Problems. Some economic problems faced include the lack of skills and proper education, the lack of credible remittance facilities and contractual violations. These problems need to be solved by a series of international regulations, frameworks and incentives for governments. For example, the delegate of Banglades...
Subscribe to the
Delegate's Club to fully unlock this Position Paper.
You can search and browse the Position Paper Database and read abstracts for each paper. To get access to the full database and the full content of all Position Papers, get a Delegate's Club subscription Learn More
Subscribe Now!