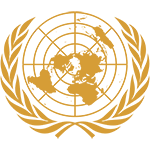 Committee
United Nations Commission on the Status of Women
Country
Malawi
Author
PAPER SUBMITTED BY THE REPUBLIC OF MALAWI
Committee: The Commission on the Status of Women
Presented by: Ms. Aulia Putri Yunanda
United Nations Commission on the Status of Women is one of the commissions which supported the empowerment of woman rights and promotion of gender equality. The members state of the Commission on the Status of Women consist of forty-five states that have one representative which elected by the Economic and Social Council on the basis of equitable geographical distribution. The members according to geographical distribution distinguished into 5 groups, those are Africa (13 members), Asia (11 members), Latin America and Caribbean (9 members), Western Europe and other state (8 members), Eastern Europe (four members). One of the member states in Africa is Malawi, even though Malawi has been named as the poorest countries in the world and has low income country, Malawi ratified the African Union's Protocol on the Rights of Women in Africa and being the members of the CSW wit...
Subscribe to the
Delegate's Club to fully unlock this Position Paper.
You can search and browse the Position Paper Database and read abstracts for each paper. To get access to the full database and the full content of all Position Papers, get a Delegate's Club subscription Learn More
Subscribe Now!