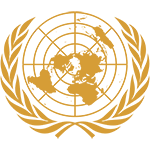 Committee
United Nations Commission on the Status of Women
Country
Kenya
Author
Women Migrant Labor Rights
Kenya has seen a large number of citizens migrating to other countries in search for economic stability. This is due to political instability such as 2007 post-election violence and the region's social and political instability trickling into Kenya, which has negatively affected the country's economic growth. In Kenya, only 6.25 percent of those entering the job market each year find formal employment, according to the World Bank. To bridge the economic gap, Kenyan women are seeking employment in the domestic service sector in the Gulf countries, with Saudi Arabia being the most popular destination. However, at their destination countries, some domestic workers are subjected to various forms of abuse by their employers, leaving the worker without recourse due to the lack of legal structures outlining the rights of domestic workers. Some of the critical labor challenges Kenya face include illegal and unethical recruitment practices as well as physical and sexual abuse of female Kenyan domestic workers.
The government is strongly against women discrimination and abuse of female labors in hosting countries. Due to the government concern with increasing number of female workers ending up in distress and increasing number of reports of violence and abuse, in 2012, the government h...
Subscribe to the
Delegate's Club to fully unlock this Position Paper.
You can search and browse the Position Paper Database and read abstracts for each paper. To get access to the full database and the full content of all Position Papers, get a Delegate's Club subscription Learn More
Subscribe Now!