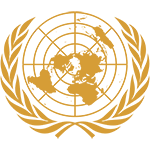 Committee
United Nations Commission on the Status of Women
Country
Ghana
Author
Topic A: The Fight For Female Migrant Labor Rights Ghana acknowledges the importance of bringing attention to the plight of specifically female migrant workers, and demonstrates deep concern for their lack of equal employment opportunities and exposure to abuse in their host countries. The phenomena of "feminisation of migration" is occurring in Ghana, with slightly under half of our internal migrants being women1, and this has brought to light many of these issues. For example, in the urban space, female labour migrants are frequently confined to low-skilled jobs characterised by poor working conditions, low pay, high risk of sexual harassment, exploitation and abuse.2 We have demonstrated a concern for the condition of migrant labourers, exemplified by our 2005 human trafficking act and our most recently launched National Policy on Migration. The policy aims to promote and protect the interests, rights and welfare of migrants within and outside Ghana by addressing key migration issues such as human trafficking. It most notably covers important linkages between migration and gender.3
Despite this, Ghana acknowledges that we still have a long way to go in terms of ensuring the rights of specifically female migrant workers. One of the limitations migrant labour laws of most countries have is the lack of attention to problems f...
Subscribe to the
Delegate's Club to fully unlock this Position Paper.
You can search and browse the Position Paper Database and read abstracts for each paper. To get access to the full database and the full content of all Position Papers, get a Delegate's Club subscription Learn More
Subscribe Now!