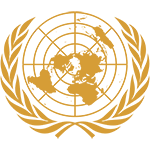 Committee
United Nations Commission on the Status of Women
Country
Equatorial Guinea
Author
COMMITTEE: United Nations Commission on the Status of Women (UNCSW) COUNTRY: Equatorial Guinea
Topic A: The Fight for Female Migrant Labour Rights
A female migrant labourer in Equatorial Guinea is at a double disadvantage. The labourer is in a country where she does not hold any rights that are possessed by a citizen, which leads to situations of immense disadvantage as she seeks a job and living area. Equatorial Guinean population mainly consists of patriarchal tribes in whose culture women are expected to solely look after the household with little rights over any property. Thus a female migrant labourer is looked down upon and ill-treated for being a migrant and a female.
There are female migrants in and of Equatorial Guinea. As of the UNICEF report of 2013 Equatorial Guinea has a female migrant population of 4554 in total with 1722 of them between 20 to 40 years of age. These are majorly from France, Sao Tome and Principe, Spain, Cameroon and Nigeria. Though the population of women is comparatively lesser than that of men in age groups women face more exploitation. This leads to many moving onto other countries like Gabon, Spain, Nigeria, B...
Subscribe to the
Delegate's Club to fully unlock this Position Paper.
You can search and browse the Position Paper Database and read abstracts for each paper. To get access to the full database and the full content of all Position Papers, get a Delegate's Club subscription Learn More
Subscribe Now!