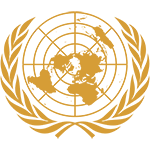 Committee
United Nations Commission on the Status of Women
Country
Egypt
Author
Position paper (Egypt) - Jeffrey Zhou - Topic: The fight for female migrant labour rights
Egypt in recent years has faced problems both with the status of women as well as with migrants in general, the latter due to Egypt's close geographical location to many sources of refugees in the Middle East such as the Gaza strip and Syria, which has resulted in up to 3 million refugees from these regions seeking asylum in Egypt, of which about half are female. The status of women in Egypt, especially in its workforce, is also something else to worry about, given that as of 2011 only 23% of the female population is employed and the country fares extremely poorly on the Global Gender Gap index, which measure income inequalities. The reason for these lack of female participation in the economy is three fold, firstly due to the fact that traditional gender stereotypes lead women to believe that their job is to stay at home at take care of the household, and as a result a 2010 poll indicated that only 36% of women believed that women should work outside the household. The second is that there is rampant and often unchecked harassment and abuse towards women in the workforce, which further disco...
Subscribe to the
Delegate's Club to fully unlock this Position Paper.
You can search and browse the Position Paper Database and read abstracts for each paper. To get access to the full database and the full content of all Position Papers, get a Delegate's Club subscription Learn More
Subscribe Now!