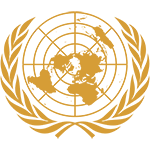 Committee
Special Political and Decolonization Committee
Country
Bahrain
Author
**
Topic 1: Mining Rights
** A gulf nation endorse with abundant natural resources, Bahrainis enjoy a bustling economy built upon the oil and mining industries. Iron ores and raw aluminium alone directly account for more than 10% of Bahrain's exports (Simoes).
In Bahrain, the mining industry works in the manner in which shares of major mining firms are held by government entities of both Bahrain and its partner countries, namely the member states of the Gulf Cooperation Council (Taib). This balances out the need for Foreign Direct Investments (FDI) and secures the national interest of Bahrain as oil dependent Gulf Nations all share common goal, which is to diversify their trade portfolio in face of diminishing oil supply.
Bahrain believes that the solution to the current mining dilemma is for states and organisations, ranging from domestic to regional and to global, to step up and join current efforts. For instance, states facing environmental probl...
Subscribe to the
Delegate's Club to fully unlock this Position Paper.
You can search and browse the Position Paper Database and read abstracts for each paper. To get access to the full database and the full content of all Position Papers, get a Delegate's Club subscription Learn More
Subscribe Now!