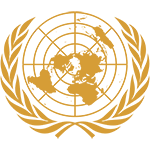 Committee
Special Political and Decolonization Committee
Country
United Arab Emirates
Author
Topic 1: Mining Rights (498 words, excluding references)
Statement of problem:
The issue of mining rights reveals the complex web of relationships between sovereign states and large multinational corporations. While more economically developed countries seek natural resources to provide raw materials for their established industries, less economically developed countries often depend on exports of natural resources or the licensing of mining sites to multinational corporations to provide capital to begin industrial development. In addition, mining activities usually come at the cost of the environment and the safety of workers. The culprits can be state-owned mining operations and multinational companies. In both cases, there is little that can be done by the international community because of overriding state sovereignty and the huge political clout of multinational mining firms.
The United Arab Emirates' oil (7th) and natural gas reserves (7th) are amongst the world's largest. While the UAE has majority control over most of its oil and gas assets, foreign investment helps to increase production and exports. One example is the Upper Zakum oil field, the largest in Abu Dhabi, and operated by the Abu Dhabi National Oil Company (ADNOC) in partnership with ExxonMobil and the Japan Oil Development Company. While the ADNOC holds a majority share of 60%, foreign investment of US$14 billion will enable an increase in production from 585,000 bpd to 1,000,000 bpd by 2024.
The U...
Subscribe to the
Delegate's Club to fully unlock this Position Paper.
You can search and browse the Position Paper Database and read abstracts for each paper. To get access to the full database and the full content of all Position Papers, get a Delegate's Club subscription Learn More
Subscribe Now!