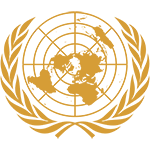 Committee
Special Political and Decolonization Committee
Country
United States
Author
Council: SPECPOL Country: United States of America
Topic 1: Mining Rights Statement of problem The United States is the world's largest manufacturing country but only the 7th largest mining country [1]. The gap behind limited output of mines located in the U.S. and high demand of manufacturing industries necessitates the import of raw materials, sometimes inevitably from military forces in conflict regions, who fuel the violation the human rights of the miners [2]. Additionally, the United States is the second largest producer of coal and a net exporter of coal; therefore upholding the highest standard of environment and safety regulation during extraction of coal is of great concern to the U.S. [3].
Country's stance & related policies The U.S. strongly believes that economic activities in the mining industry should not come at the expense of human rights or environmental degradation. The U.S. believes that improved supply-chain transparency is essential to strengthen the protection of miners in conflict areas. Under section 1502 of the 2010 Dodd-Frank Wall Street Reform and Consumer Protection Act, companies listed on U.S. stock exchanges are required to report on whether their mineral purchases are funding warring parties in the Democratic Republic of Congo, hence discouraging companies from sourcing minerals causing harm to civilians [4]. However, many companies deliberately left blind spots in their reports, suggesting that tighter regulation is needed to improve the effectiveness [5]. The U.S. relies on laws and regulations to ensure that private corporations uphold high environmental and safety standards. The Federal Mine Safety ...
Subscribe to the
Delegate's Club to fully unlock this Position Paper.
You can search and browse the Position Paper Database and read abstracts for each paper. To get access to the full database and the full content of all Position Papers, get a Delegate's Club subscription Learn More
Subscribe Now!