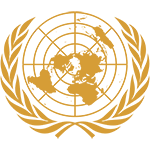 Committee
Special Political and Decolonization Committee
Country
United Kingdom
Author
TOPIC A: MINING RIGHTS Since the existence of mining industry in colonialism period, the ownership and the mechanism of mining still become the major problem discussed in international society. In other hand, the demand of mining product increase rapidly years by years. Mining in the United Kingdom produces a wide variety of fossil fuels, metals, and industrial minerals due to its complex geology. In 2013, there were over 2,000 active mines, quarries, and offshore drilling sites on the continental land mass of the United Kingdom producing £34 billion of minerals and employing 36,000 people .
United Kingdom believes the mining industry gave significant economic improvement toward the state, especially for developing states. The number of mining industry mainly own by private industries and most of the country are ignore the mechanism on how mining right should be and let the violation in mining exist inside the state. this situation could extended the problem with it like environment damage or even worse like violation to the worker itself and the host state of mining. However, if this viola...
            
Subscribe to the
Delegate's Club to fully unlock this Position Paper.
You can search and browse the Position Paper Database and read abstracts for each paper. To get access to the full database and the full content of all Position Papers, get a Delegate's Club subscription Learn More
Subscribe Now!