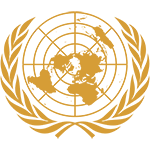 Committee
Special Political and Decolonization Committee
Country
Saudi Arabia
Author
Good morning fellow delegates and honorable chairs. This is the delegate of Saudi Arabia. As the neoliberal mine ...
Subscribe to the
Delegate's Club to fully unlock this Position Paper.
You can search and browse the Position Paper Database and read abstracts for each paper. To get access to the full database and the full content of all Position Papers, get a Delegate's Club subscription Learn More
Subscribe Now!