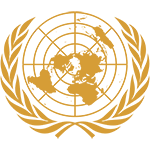 Committee
Special Political and Decolonization Committee
Country
Myanmar
Author
Committee: Special Political and Decolonization Committee Country: Myanmar
Topic 1: Mining Rights
With the depletion of nonrenewable resources such as oil and minerals, competition among states and private firms for these resources is also becoming more intense. Firms tend to exploit these mines in less developed countries (LDCs) to reap profits that are often less than fair for the country. This often results in these countries being deprived of their own resources due to a lack of control over them. Myanmar is a country with a fair abundance of natural resources, such as oil, gas, and precious stones, with much more undiscovered. However, since the influx of foreign investors in Myanmar's energy sector in 2000, we have experienced a shortage of natural gas in the domestic market. On the other hand, these investments have been extremely crucial in holding up our economy sector. Hence, Myanmar believes that foreign firms should be given rights to mines of LDCs in need of economic support, but with regulations to ensure the country and its...
Subscribe to the
Delegate's Club to fully unlock this Position Paper.
You can search and browse the Position Paper Database and read abstracts for each paper. To get access to the full database and the full content of all Position Papers, get a Delegate's Club subscription Learn More
Subscribe Now!