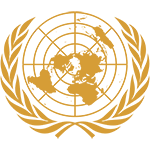 Committee
Special Political and Decolonization Committee
Country
Iraq
Author
Position Paper of Iraq (Special Political and Decolonisation Committee)
Mining Rights
The immense value of natural mineral resources in the region of the Middle East has always brought about great attention from private corporations and resource hungry nations. As such, the struggle between liberal mining regulations and the nationalistic dominance has indeed tilted towards the favour of foreign investments and nations, greatly diminishing the Middle East's ability to control and develop the pockets of raw resources available on our land.
Iraq recognises the importance of foreign investments through the form of capital and expertise, as well as the infrastructure and modernization that they provide. However, until pertinent laws to establish regulations of mining rights are implemented, Iraq will advocate for sovereignty of all Middle Eastern states, especially the freedom of countries to develop and manage their economy, to ensure exploitation will not run rampant in the Middle Eastern industry. As such, the entrance and operation of independent bodies of management in the absence of regulatory laws, which could precipitate safety concerns and negative repercussions on the environment, is greatly frowned upon.
With the huge nosedive in oil prices, Iraq asserts that other natural resources such as gold should be tapped upon. However, Iraq may soon be under additional scrutiny by international bodies for her continued exploration for raw ...
Subscribe to the
Delegate's Club to fully unlock this Position Paper.
You can search and browse the Position Paper Database and read abstracts for each paper. To get access to the full database and the full content of all Position Papers, get a Delegate's Club subscription Learn More
Subscribe Now!