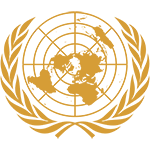 Committee
Special Political and Decolonization Committee
Country
Iran, Islamic Republic of
Author
Committee:-Special Political And Decolonization Committee.
Country:-Iran
Topic 1:- Mining Rights
Iran is ranked among 15 major mineral-rich countries with potential reserves worth more than $700 billion. Iran is planning in opening $29 billion of mining projects to foreign investors once international sanctions are lifted. Iran has more than 3,000 active mines, mostly privately owned. Most of the mines are located in the Khorasan region. The government owns 90% of all mines and related large industries in Iran, and is seeking foreign investment to develop the mining sector.
Iran is a LEDC (Less Economically Developed Country), however most of the mines are owned by the government. But our mining industry is underdeveloped with very little foreign investment, the need for foreign intervention is great in Iran in order to boost its mining industry, as Iran has zinc (world's largest) reserve, copper (world's ninth largest - revised from second largest in 2010), iron (world's ninth l...
Subscribe to the
Delegate's Club to fully unlock this Position Paper.
You can search and browse the Position Paper Database and read abstracts for each paper. To get access to the full database and the full content of all Position Papers, get a Delegate's Club subscription Learn More
Subscribe Now!