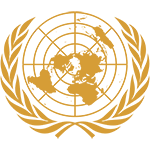 Committee
Special Political and Decolonization Committee
Country
India
Author
Committee: Special Political and Decolonisation Committee Country: India Topic 1: Mining Rights
The issue of mining rights has become more complicated over the years due to the emergence of new players like private mining companies and the clash of interests between the state and the companies. Private mining companies have been gaining power and the state is finding it hard to control the mining activities that take place on its land and its impacts on the people and the environment.
India has a long history of mining. Copper artefacts were found during an archaeological excavation were dated to 6000 BC. Nowadays, India is the largest producer of sheet mica. The mining sector contributes 2-2.5% of India's GDP. The mining sector provides over 700,000 jobs and it estimated to be worth $106.4 billion in 2010.
India has introduced mining policies like the nationalisation of all its coal mines from 1971-1975 regarding concerns over poor working conditions for the workers and unscientific mining practices followed by some private coal mines. India has also introduced the National Mining Policy (NMP), created in 1993 bringing more liberalisation into the sector and aimed to allow for more large-scale FDI in its mining industry.
India would support in making a standardised framework that all nations and private companies should be obliged to adopt. It should be kept as a base framework and be further improved upon accordingly to suit th...
Subscribe to the
Delegate's Club to fully unlock this Position Paper.
You can search and browse the Position Paper Database and read abstracts for each paper. To get access to the full database and the full content of all Position Papers, get a Delegate's Club subscription Learn More
Subscribe Now!