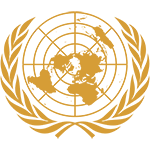 Committee
Special Political and Decolonization Committee
Country
Zimbabwe
Author
Topic 1: Mining Rights
Zimbabwe's economy is heavily dependent on its mining industry. Although it only contributed to the around 5% of jobs in the workforce, it is the country's third major export earnings. Its natural resources include coal, chromium ore, asbestos, gold, nickel, copper, iron ore, vanadium, lithium, tin, platinum group metals.
Under the country's Indigenization and Economic Empowerment Bill signed by President Robert Mugabe in 2008, foreign mining companies are compelled to give 51% stake in their business to black Zimbabweans. This is a similar case to what happened in Indonesia. Although it has good intentions, it has been criticized as means for Mugabe to win votes for elections. Furthermore, it does not come without problems. It reduces the attractiveness of Zimbabwe's mining industry and this may have adverse impacts on the economy as Zimbabwe is still suffering from widespread poverty, unemployment and hyperinflation.
Recently, Zimbabwe's Minister of Mines has ordered all diamond producers operating in the diamond-rich Marange area to halt mining effectively immediately, after the government didn't renew their licenses. The firms are meant to leave behind equipment and vacate their premises and a newly created state-owned company, Zimbabwe Consolidated Diamond Co., is expected to take over. Many companies are agai...
Subscribe to the
Delegate's Club to fully unlock this Position Paper.
You can search and browse the Position Paper Database and read abstracts for each paper. To get access to the full database and the full content of all Position Papers, get a Delegate's Club subscription Learn More
Subscribe Now!