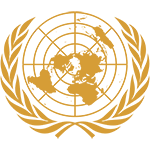 Committee
Special Political and Decolonization Committee
Country
Tunisia
Author
Special Political and Decolonization Committee Delegate of Tunisia
Topic 1: Mining Rights
In most countries of the world, all mineral resources rightfully belong to the government. Organizations or individuals in these countries can only legally extract and sell any mineral commodity after obtaining authorization from the government. Most of these nation-states implement laws that govern the transaction of mineral rights as well as that of mining and drilling activity; these laws vary from one state to another. However, in many developing countries, the absence of legislation on mining rights or poor enforcement of mining laws by the state permit unjust and unsustainable extractive practices and policies. The humanitarian, environmental and financial efforts of unauthorized extraction of mineral resources are not given enough spotlight on domestic and global stages, casting many people to think that mining rights issues are not complex, urgent and pervasive in today's world.
Tunisia is the fifth largest exporter of phosphates in the world. Phosphate is a pillar of Tunisian economy, boosting economy through exports by 45% in recent years. After the Tunisian Revolution that ousted the regime of former President Zine El Abidine Ben Ali in 2011, phosphate production underwent an unprecedented fall from 8 million metric tons a year to 2.7 million metric tons in 2012, amounting to a financial loss of nearly US1.2 billion in 2011 and 2012. While phosphate companies are fully-state owned in Tunisia, the "phosphate crisis" persisted for two years despite high financial, social consequences and political risks. This was perpetuated by a number of factors which eventually reflected the incompetency of the newly-established democracy, as the government failed to cast the national crisis as its priority, was incapable of initiating fundamental reforms re...
Subscribe to the
Delegate's Club to fully unlock this Position Paper.
You can search and browse the Position Paper Database and read abstracts for each paper. To get access to the full database and the full content of all Position Papers, get a Delegate's Club subscription Learn More
Subscribe Now!