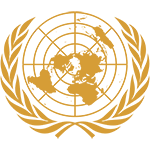 Committee
Special Political and Decolonization Committee
Country
South Africa
Author
Topic: Mining Rights
Since the beginning of civilizations, a nation's strength was tied to its ability to exploit the resources its could find within its land. Nations have spent extensive amounts of efforts digging their grounds in an attempt to find precious stones, such as diamonds, fuels, such as oil, and raw materials, such as copper to power their growing economies. However, as times progressed, mining has lead to multiple controversial claims and has been the factor behind multiple human rights violations and a driving factor behind modern sociopolitical climates, especially in resource rich regions like Africa. Many of these controversies arise from companies ignoring the basic rights of their workers. For example,USA-based mining form Newmont Mining came under controversy for its overseas projects in Peru and Ghana, where they have been claimed of having ' poor international record on human rights and has been accused of masterminding numerous abductions of activists' by Reprisk. This has been coupled with various allegations to causing environmental damage through poor mining methods.
South Africa's claim to having the highest GDP of the continent has been spurred mainly by the mining industry, which accounts for nearly 18% of its GDP. South Africa has been one of the ...
Subscribe to the
Delegate's Club to fully unlock this Position Paper.
You can search and browse the Position Paper Database and read abstracts for each paper. To get access to the full database and the full content of all Position Papers, get a Delegate's Club subscription Learn More
Subscribe Now!