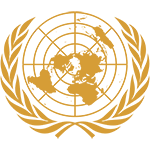 Committee
Special Political and Decolonization Committee
Country
Nigeria
Author
Mining rights acts as a very important factor to the history of Nigeria. The European countries when in control focused on mining and laborers worked day and night for getting minerals. The mining also led to several conflicts during the colonization between South African countries such as Nigeria itself. Mining plays a major role in the economy of Nigeria the availability of minerals acts a strong point for the countries development. The Nigerian Minerals and Mining Act 2007 ("the Act") was passed into law on March 16, 2007 to repeal the Minerals and Mining Act, No. 34 of 1999 for the purposes of regulating the exploration and exploitation of solid materials in Nigeria. This pap...
Subscribe to the
Delegate's Club to fully unlock this Position Paper.
You can search and browse the Position Paper Database and read abstracts for each paper. To get access to the full database and the full content of all Position Papers, get a Delegate's Club subscription Learn More
Subscribe Now!