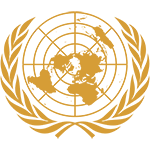 Committee
Special Political and Decolonization Committee
Country
Morocco
Author
Mining Rights
With the advancement of technology and the expansion of economies, greater extraction of resources is required and induced. In the light of such events, the absence of legislation on mining rights permits unsustainable and unjust practices and policies with regards to extraction, including, but not limited to, questionable resource allocation, exploitation of labour, as well as negative impacts to the environment and its inhabitants, is troubling. Such actions violate not only human rights, most particularly to life, liberty, and security, but can also cause economic instability. Damage to the environment and the biodiversity it sustains is also left unchecked.
The Kingdom of Morocco has had a long history of extracting minerals for enhancing its economy. From the early 1900s, mineral extraction was reported in areas of Morocco, beginning with three iron mines as well as one working lead and zinc ore. As of currently, Morocco holds 75% of the phosphate reserves of the world, and is ranked third in the world in its production, and first in exportation. Examples of mining legislation in Morocco includes the Mining Code Bill no. 1-73-412 (dated 1973, August 13th), as well as corresponding orders of the Directorate of Mines. All these are overseen by the authority of the Office of Research and Petroleum exploit...
Subscribe to the
Delegate's Club to fully unlock this Position Paper.
You can search and browse the Position Paper Database and read abstracts for each paper. To get access to the full database and the full content of all Position Papers, get a Delegate's Club subscription Learn More
Subscribe Now!