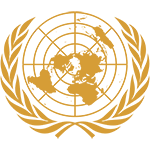 Committee
Special Political and Decolonization Committee
Country
Kenya
Author
Special Political and Decolonization Committee The Republic of Kenya
Mining Rights
The interest in the mining industry has been prevalent in numerous countries since the colonial period. However, the rights to mining has been an on-going issue between private foreign mining companies and the government even after independence. With the rise of influential private companies dominating the mining industry all over the world, the government's ability to control and ensure compliance of mining developments on their land has been weakening. As a result, many developing nations are struggling to find a balance between the nation's own economic interests and the need to accommodate the interest of the private companies.
Although the Republic of Kenya acknowledges the economic advantages of private foreign mining companies operating in countries, she believes that the interests of the citizens and Kenya should be safeguarded first. Thus, the possible damage to the environment and the geological instability that can be brought about by over-mining by these companies is of great concern to the country. The exploitation of workers in the mining industry brings up the issue of human rights which is also of great concern to Kenya.
The Republic of Kenya has been ensuring the regulation of mining activities in order to miti...
Subscribe to the
Delegate's Club to fully unlock this Position Paper.
You can search and browse the Position Paper Database and read abstracts for each paper. To get access to the full database and the full content of all Position Papers, get a Delegate's Club subscription Learn More
Subscribe Now!