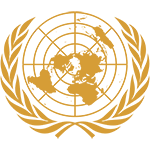 Committee
Special Political and Decolonization Committee
Country
Guinea
Author
Committee: Special Political and Decolonization Committee (SPECPOL) Topic: Mining Rights Country: Guinea
In recent years, the mining industry has contributed to many different sectors with some of the most important being the jewelry industry where precious materials such as gold, silver and platinum are used to make jewelry. Other important industries which obtain supply directly from the mining industry is the fuel and energy industry whereby coal and fossil fuels mined is used to release energy. Hence Guinea believes that the mining industry is a considerable contributor to the total revenue of the country.
As it stands, Guinea is a country that is richly endowed with minerals especially bauxite where Guinea was 6th in the ranking of the global production of bauxite. Due to her low ranking (143) in GDP rankings , Guinea is limited in its ability to nationalize mining corporations to increase its revenue. For example, Guinea's biggest national mining firm, the Alumina Company of Guinea has only 49% of its shares dedicated to the Guinea government while the other 51% goes to the Reynolds Metals Company based in the US . Wi...
Subscribe to the
Delegate's Club to fully unlock this Position Paper.
You can search and browse the Position Paper Database and read abstracts for each paper. To get access to the full database and the full content of all Position Papers, get a Delegate's Club subscription Learn More
Subscribe Now!